VATN Fishing
A brand born out of what binds us together with nature. By choosing Vatn you are making a wise choice for your future fly fishing adventure. With smart solutions and a minimalist, Scandinavian design, Vatn products are something for every fly fisherman, new or experienced, everyone can find something in the way of equipment that enhances the experience on the water - our focal point.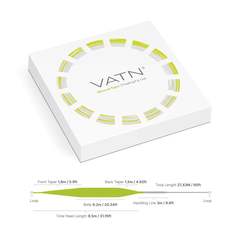 VATN Allround Taper WF is a truly all-round fly line for all fly fishing from small rivers and streams to lakes and ponds. The line is designed to cast equally well with overhand casts as well as underhand and spey casts. The club shape and front taper make this fly line both make really nice presentations with small dry flies and nymphs as well as handle larger flies with ease. The VATN Allround Taper is suitable for fishing with both underhand casts with small flies in tight spaces, and for long casts with larger flies when sea fishing!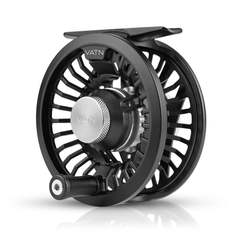 The VATN Fly Reel is a stylish and affordable fly reel that is undoubtedly one of the best performing reels on the market for the money. The reel is cast and has a large spool large arbour design to allow you to quickly crank the line in and provide minimal line drag. With a relatively deep and V-shaped spool, the reel provides good backing capacity. The reel is encapsulated and with its powerful braking system with graphite discs, you have a reel that can withstand tough drills as well as harsh weather conditions.